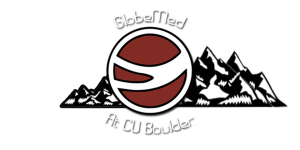 Intern Spotlight: Chris Klene
1. Would you rather eat a handful of hair or lick three public telephones?
Definitely the phones! I'm not sure how well the hair would digest…
2. What's your favorite quote?
"Nobody made a greater mistake than he who did nothing because he could do only a little."
-Edmund Burke
3. If you were stranded on an island with only one food item, what would it be?
Homemade chocolate chip cookies
4. What are some fun hobbies you like to do in your spare time?
Stargaze and philosophize about the meaning of life, watch classic movies, read literature, campaign for Colorado education reform, tutor, watch sports, bee keep, hike, camp, hit golf balls for my dog to chase, raise chickens, absorb sunshine, hang out in the BioLounge, and spend time with my family.
5. What is your major here at CU and why did you chose that area of focus?
Currently, I am an IPHY and neuroscience double major because I am passionate about studying human beings, including the biological processes that allow us to survive and evolve, our interactions with the environment, or the social structures different cultures have created.
6. What is your position in GlobeMed?
This year I'm a staff member on the Staples/5K team, and next year I'm thrilled to be the GROW Coordinator!
7. What makes you so passionate about GlobeMed?
GlobeMed's mission, approach, and strong community of dedicated and passionate students, has shown me that each of us, no matter where we come from or where we are going, is capable of having a tangible, beneficial impact on the lives of others.
8. What are you most excited about for this summer's GROW internship?
Above everything else, I am looking forward to living with, listening to, and learning from the people of Tipling. Although we have planned many activities for our time in Nepal, simply interacting with others will be highly beneficial in increasing our understanding of their lives and strengthening our partnership with HHC.
9. Tell us one secret about yourself.
I absolutely love reading poetry and 20th century literature, while being outside. John Steinbeck is my favorite author!
---