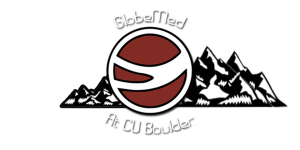 CU Boulder 2013-2014 Executive Board

Sweta Adhikary




Internal Co-President
Senior : Integrative Physiology and Psychology
Sweta is in GlobeMed because she is not only passionate about health equity and social justice, but also because of the amazing people in this organization. Every Wednesday she gets to be around some of the most passionate and dedicated people on campus, and that to her is reason enough to be in GlobeMed. Additionally, GlobeMed has given meaning to her college career and she is extremely grateful and humbled by GlobeMed's impact in Tipling, Nepal. Her goal for this year includes making every new member in GlobeMed feel welcome and loved, so they can find a family in this organization, like she has. That being said, tiny acts of kindness and generosity are some things that inspire her. When she is not ferociously emailing people, you can find her reading, eating, and people watching. Her favorite quote is by Hafiz: "I wish I could show you, when you are lonely or in darkness, the astonishing light of your own being."

Eva Adler
External Co-President
      Senior:Ecology and Evolutionary Biology and Geography
Eva has been a part of GlobeMed for 3 1/2 years because of the incredible, passionate, and goal oriented people that surround her. GlobeMed and its community has made her feel a part of bigger movement, and has given her life meaning. In the end, it's the faces, the impact, and the relationships that have made her forever in love with GlobeMed, with our partner communities in Nepal, and empowering individuals everywhere! Her overall goal for GlobeMed this year is to effectively use the team's in-depth evaluations on GROW this summer to enhance health and education onsite. Through strengthened partnerships and friendships from this summer, she hopes to continue to support programs that help people in Tipling help themselves. Slash can she go back on GROW again? Please! To support and help others to reach their full potential, long bike rides and smiles are some of the things that inspire Eva. She enjoys hiking, swimming, making up goofy dance moves, collecting rocks, hugging trees (literally) and GlobeMed of course!
Taylor Simmons




ghU Coordinator
                                                               Senior: Biochemistry and Sociology
 Taylor is in GlobeMed because she was paid and coerced, but is also passionate about public health and the impact it can have in communities around the world. Her goal for this year is to make Week 3 of ghU the best week ever in the history of all
globalhealthU
's in the past and future, and for all staff members to come away feeling they learned something new about health. She is inspired by food, money, and the notion that she can make a meaningful difference in the world, even if it's small. If she had a superpower, it would be to be the ability to control the weather so every day would be like April 25th (not too hot, not too cold, all you need is a light jacket) .Her favorite quote is by Charlie Chaplin: "A day without laughter is a day waster". When she is not busy making others laugh, she can be found eating and/or sleeping.
Abby Hills




ghU Coordinator
 Senior: Integrative Physiology
 Abby is in GlobeMed because she loves making a tangible impact within our own community and communities far from here.  Her goal for this year is to provide the staff with thought-provoking activities and discussions that help them grow as scholars! She claims that GlobeMed staffers motivate her and her parents and friends inspire her. You can find Abby in the mountains whenever she has a free minute- hiking, swimming, skiing, adventuring, etc. In a place as beautiful as Colorado, what else would you be doing? Her favorite quote is: "An inconvenience is only an adventure wrongly considered."
Natalie Walter




Campaign Coordinator
Natalie is a sophomore studying International Affairs, Political Science, and Peace and Conflict Studies. She joined GlobeMed immediately after hearing some phrase like "social justice" or "equality" mentioned, and stayed once she realized it was actually a pretty cool group with a sustainable, partnership-based model. Her goal for the year is to realize along with the chapter how fundraising makes a direct impact. She is inspired by the example set by activists from Nobel Peace Laureates to her GlobeMed family. When she is not deep in thought contemplating world peace or classic rock, Natalie can be found furiously reading or writing, taking way too many pictures, or playing guitar badly and singing loudly. She is humbled by the wisdom of Martin Luther King, Jr.: "An individual has not started living until he can rise above the narrow confines of his individualistic concerns to the broader concerns of all humanity."
Ramya Palaniappan




Campaign Coordinator
                                                              Sophomore: Molecular Cellular Developmental Biology
Ramya loves being part of GlobeMed for the people and the relationships she makes. Ramya is interested in global health inequities and education and has found that GlobeMed is the perfect place to foster her interests and new friendships. GlobeMed is her family. Ramya wants to have a great year full of successful campaigns and involvement from all members! She gets motivation from her friends and family, who always push her to be the best she can be. In her free time, she loves watching FRIENDS, singing in the shower, baking delicious desserts, eating way too many desserts, quoting Pitch Perfect, and hiking various mountains. Her favorite quote is by Gandhi: "Be the change you wish to see in the world."
Chris Klene




GROW Coordinator
Sophomore: Integrative Physiology
 Of all the activities Chris has participated in, he feels most at home when surrounded by his GlobeMed family, which speaks directly to the quality of people involved in the organization. Chris' goal is to strengthen the partnership between our chapter and Himalayan HealthCare by connecting our members with projects we help support. Looking at the stars helps put everything in perspective for Chris because it reveals how seemingly insignificant he is in the grand scale of the galactic world. Although he as an individual may feel small, he is reminded that in reality all people occupy a larger space, as they are atomically connected to each other, to the Earth they inhabit, and to the universe as a whole. Chris finds inspiration in this connectivity and believes that by embracing it, people have the power to "send forth tiny ripples of hope" to fight the inequality and oppression they have created. The little time Chris spends outside of GlobeMed generally consists of stargazing and philosophizing about the meaning of life, watching his beloved Broncos, turning a darker shade of red, bee keeping, practically living in the BioLounge, and spending time with his family.

Subada Soti
Director of Marketing and Communications
Sophomore: Biochemistry and Molecular Cellular Developmental Biology
GlobeMed's unique ideology of helping people help themselves by partnering with grassroots organization is what made Subada choose GlobeMed last year.  What made her stay, though, is the the amount of growth she experienced while engaging in diverse discussions with some of the most intellectual people at CU. Although she does not have any previous experience with marketing or communications, Subada took up this position because she wanted to learn and gain experience  from various areas of knowledge.  Her main goal this year is to use her resources to find some corporate sponsorships for GlobeMed and to create and follow through with  marketing strategy for each event while making sure GlobeMed is as meaningful to new members as it is to her. When  she is not at a coffee shop discussing marketing strategy with different professionals, you can find her solving calculus problems, memorizing different mechanisms for Organic chemistry, impressing her mom with her awesome cooking skills  or engaging in  fun conversations that actually turn out to be thought provoking.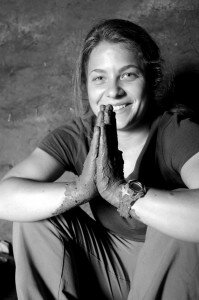 Ellie Falletta
Director of Finance
 Senior : Molecular Cellular and Developmental Biology and Geography
 Before GlobeMed, Ellie felt like there was a void in her education.  GlobeMed has filled that void and made her a global citizen, more aware of the issues affecting people in her community and around the world.  Being a part of such an inspiring movement has been one of the most rewarding experiences of Ellie's undergraduate career. Ellie would love to see GlobeMed grow in their capacity and outreach this year.  She believes that forming more long-term partnerships within the local community will be key to GlobeMed's continued success. All of the incredible people that people in Ellie's life keep her inspired and motivated to get through the day to day drudgery that can be college.  After having the opportunity to see the amazing work that HHC does on the ground, Ellie has come back from the summer more energize and excited for everything GlobeMed has in store this year. When she's not doing GlobeMed related things (is that even a thing?) Ellie can be found kicking it with friends outside, soaking up everything that Colorado has to offer a poor girl from New York.  She can't wait for it to FINALLY start snowing and to get back on the slopes for another season…brought to you by Burt's Bees!    "Take little, don't take more." Sapta Ghale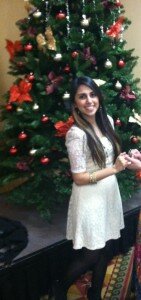 Ferougg Khaliq
Director of Community Building
Junior : Integrative Physiology and International Affairs
GlobeMed has combined all the issues of global health into one big project working towards health equity in developing countries which is what Ferougg has always been interested in. GlobeMed has created a great tight knit community and has provided a way for Ferougg to build professional, leadership and networking skills.
Goal for GlobeMed this year: Ferougg hopes to create a tighter bond among the GlobeMed community and encourages them to reach out to the CU campus in educating them about cultural diversity and global health equity. Ferougg is greatly inspired by her family. They have supported her throughout her education and have been her strongest foundation in life. Seeing the struggles they have went through living in Afghanistan has inspired Ferougg to use her resources in education and take herself to a level that most students, especially females, in Afghanistan do not get to experience. Knowing that she can help her Colorado community as well as Afghan community she uses this as a way to drive herself in exceeding her own expectations as well as breaking cultural boundaries. Ferougg loves to watch movies! A good movie is definitely a way to keep her entertained easily. Spending time with friends and family always brings funny memories, her life is a lot more eventful with them in it. Her favorite quote is by Robert Frost: "In three words I can sum up everything I've learned about life: it goes on."
---